Intellectual Property (IP)
Access to new medicines is made possible through their discovery, research and development supported by intellectual property rights in each country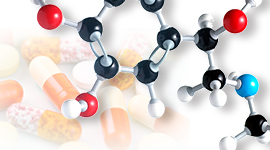 1) IP and the development of new medicines
All JPMA member companies work day-in and day-out to research and develop new medicines that will benefit patients around the world. In order for this R&D process to be sustainable, and to ensure access over time to innovative new treatments for patients, there is a need for a system in which patent rights, trademark rights, and other intellectual property such as clinical data are appropriately protected. This protection of intellectual property enables R&D to deliver the next new medicines and further enhances the social infrastructure and economy of each country.
2) IP and access to medicines in developing countries
JPMA and its member companies recognize the importance of delivering medicines for NTDs, as well as for infectious diseases such as HIV, tuberculosis, malaria, to patients in developing countries. While working within a framework that protects the results of research through intellectual property rights, we are keen to cooperate with other stakeholders in order to develop medicines for the diseases of the developing world and improve access to medicine, including where appropriate through public-private partnership. While intellectual property rights are essential, in order to improve access to medicines in developing countries and hence contribute to global health, JPMA and its members will implement the patent system in a flexible manner, considering non-application of these rights in certain countries and flexibility of the associated conditions in others.
3) Compulsory license
According to the agreement on trade-related aspects of intellectual property rights (TRIPS) issued by the World Trade Organization (WTO) in 1995, member states can invoke the right to grant a compulsory license for a technology in which a patent right is protected without obtaining prior authorization from the patent holder, under certain conditions. Based on the particular circumstance of a given country, a compulsory license as an emergency measure may be issued in order to protect peoples' lives in not only developing but also developed countries. However, the issuing of compulsory licenses cannot in itself solve the issue of access to medicines. Where compulsory licenses are issued without rational justification or sufficient transparency, this will only serve to deter investment in the researching and developing of new medicines. JPMA and its members believe that constructive dialogue between government and the pharmaceutical industry is the most fruitful approach for improving sustainable access to medicines.
Initiative by member companies
| | |
| --- | --- |
| Participation in WIPO research consortium (WIPO Re:Search) | Eisai Co., Ltd.and Takeda Pharmaceutical Company Ltd has joined the "WIPO Re:Search" consortium, an international initiative to develop drugs for treating NTDs, TB and malaria, hosted by the World Intellectual Property Organization (WIPO). Each member organization provides for free intellectual property and R&D know-how for drugs and candidate compounds that may help treat these diseases, sharing this knowledge with researchers and research institutes interested in developing new medicines. |
| Participation in Pat-Informed (Patent Information Initiative for Medicines) | Astellas, Daiichi Sanko, Eisai, Shionogi and Takeda participate in Pat-Informed, a patent database jointly developed by WIPO and IFPMA, to provide pharmaceutical patent information on prescribed disease and WHO Essential Medicines. |
JPMA's Contribution to Global Health from an Intellectual Property Perspective (15KB)